Visit
PPM @ BOOTH 231

during the SMTA International trade show on Sept. 30th - Oct. 1st 2014 in Rosemont, IL.

Precision Placement machines will be exhibiting at the Donald Stephens Convention Center in Rosemont, IL during the SMTA International trade show (Sept. 30th - Oct. 1st 2014). Stop by our booth and see our Quad 4000C running Windows 7 with our new software package.
Tuesday-April 22nd, 2014 - SMTA Meeting at PPM's Fremont, NH Facility. All are welcome to attend.
Precision Placement Machines will be hosting a special Earth Day themed SMTA meeting focusing on "Being Green by Reducing the Carbon Footprint".
Dinner will be provided followed by a tour of PPM's facility. As well as special presentations on assembly equipment, eco-friendly solder production and recycling, how some electronic manufacturing suppliers are recycling, and more.
If you are interested in attending or would like more information please contact:
PPM, Inc.
TEL: (603) 895-5112
Precision Placement Machines, Inc.
PPM is a worldwide leader in the buying, selling, and remanufacturing of new & used circuit board assembly equipment - surface mount equipment. We specialize in Quad SMT equipment as well as MPM screen printers, Heller Reflow Ovens, Universal Thru-hole and Camalot dispensers. PPM provides quality refurbished equipment, new and used spare parts, backed by knowledgeable technical support to ensure that all products become a profitable investment. We are determined to build on the many years devoted to the Quad / Tyco product line by reinvesting in our people and products.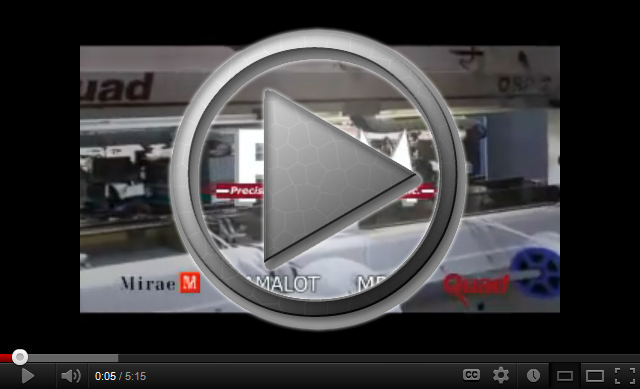 Watch a brief video about PPM.
New equipment has been added to our website!
The Camalot FXD has been added to the Dispensing menu.
In our Used Equipment section we have added a late model Asymtek Axiom X-1020 Dispenser.


OHARARP LLC's experience with PPM.
OHARARP LLC describes their recent experience with us on their website.


IPC APEX 2013: San Diego - Thanks for stopping by!

Thank you to all of our customers, and all of the new faces, who stopped by our booth during the IPC APEX show in San Diego this year.


PPM's new Cut Tape Feeder
PPM has released a new "Cut TapeFeeder" for working with less than a reel of components. Manufactures are now able to pick from short sections of taped components.

The feeder is leader less, manually indexed, latches into the feeders bases of the Quad Q Series machines & C Series machines. The cut tape feeders are available in 8mm paper, 8mm plastic, 12mm, & 16mm.
PPM's New 8x2mm 0201 Feeder
The standard 8mm fat feeder, by itself, cannot index a 2mm pitch on smaller components. PPM offers a new 8mm feeder with 2mm indexing and improved indexing and repeatability that reduces or eliminates mispicks. The feeder is interchangeable with all Quad model pick & place machines. The feeder will no longer index two components
at a time.
APEX 2012: PPM's Tom Nisbet interview with GlobalSMT

Click to watch the video interview.
New Quad 4000C with Windows XP
PPM offers the field proven "C" series SMT placement systems for economical, high precision SMT production. Integrating ultra-fine pitch precision with system flexibility, these modular assemblers offer a comprehensive range of solutions for diverse SMT applications. The Quad IVc & IIc has been replaced with a state-of-the-art Pentium PC, Windows® XP, and the PrecisionPlace Pro control software.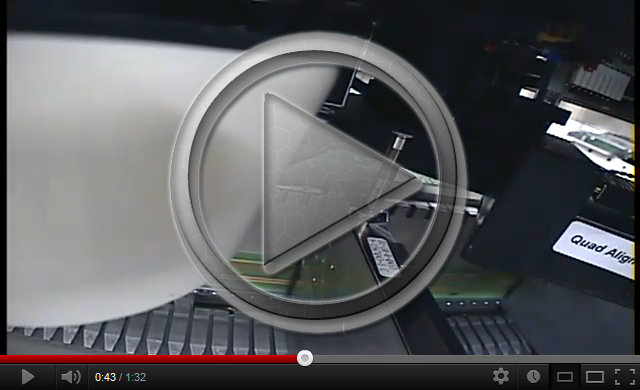 See a 4C place 0201 components.
Precision Depaneling Machines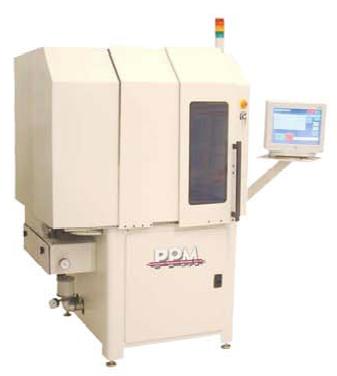 PPM offers a line of depaneling systems for single or multiple populated printed circuit board assemblies with minimal stress. Extremely reliable and accurate systems ideal for medium to high volume, low-mix environments.
Newsletter:
Sign up and receive updates on PPM's equipment and products.
PPM Recent News:
October 15th-16th, 2013
SMTA International in Fort Worth, TX.
February 19th-21st, 2013
IPC APEX Expo in San Diego, CA.
February 28th-March 1st, 2012
IPC APEX Expo in San Diego, CA.
September 21-22, 2011
IPC Midwest Expo in Schaumburg, IL.
April 12th-14th, 2011
IPC APEX Expo in Las Vegas, NV. Mandalay Bay Resort & Convention Center